Vision
Establishing expertise in all sectors of the Construction Industry – Residential, Commercial, Industrial and Hospitality Projects with a niche focus on adopting international technical engineering practices and creating a successful financial feasibility model for each project.
Mission
To develop as Contractors and Real Estate Experts for both independent and collaborative Construction Projects with a strategic approach for a scheduled delivery of the Project done through analytical and planned construction with the highest quality standards and assigned budget – proving a profitable asset to Investors and all stakeholders involved.
All the employees at Kean are aligned with the following 10 core values:
Collaborative Teamwork
Innovative Construction
Strict Adherence To Budget
Project Ownership Ideology
Passionate Approach
Work Ethics and Reliability
Conformance to Quality
 Compliance to Safety
Consistent Client Satisfaction
Adherence to Schedule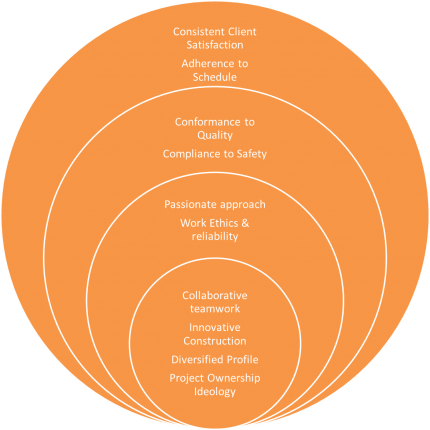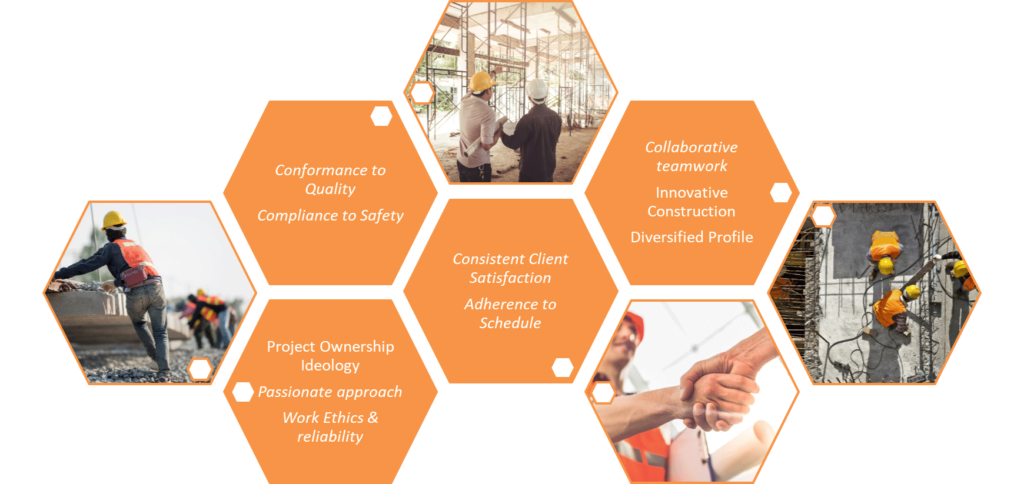 At KEAN, we believe in providing all Construction Solutions to the Customers under one roof to avoid the difficulty of seeking different Consultants.